Imagine what increased data quality would do for your business
Teamcenter, implemented with Nextage Value Package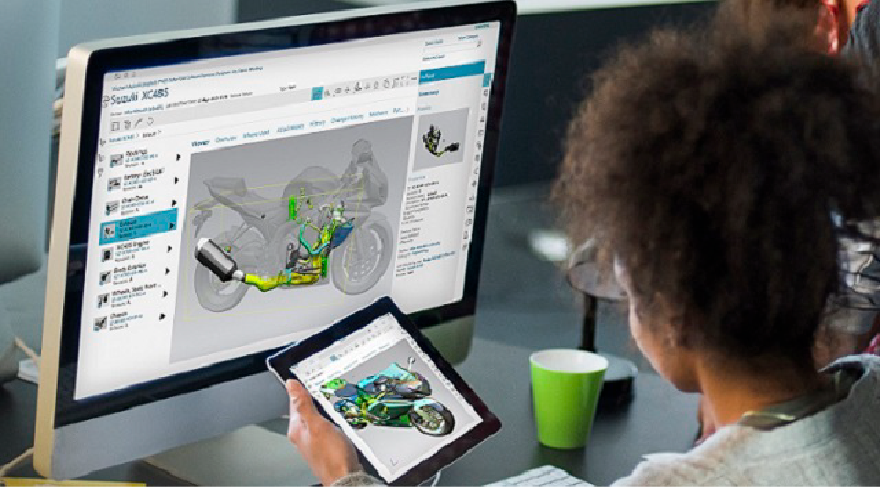 Teamcenter, from Siemens Digital Industries, is a PLM system used by a variety of industries, and company sizes, thanks to its flexibility.
To get you up and running quickly with the most value-returning areas of PLM, Nextage has developed Nextage Value Package.
"What Teamcenter brings us is control and order."
Malin Erlandsson
Project Management and Teamcenter Lead
Quintus
The days of complex and time-consuming PLM projects are over.
We bring you Nextage Value Package.
Get in control of your product data and increase productivity with a comprehensible, standardized, and high-quality installation of PLM.
Teamcenter NVP is a pre-configured setup of Teamcenter that includes a standardized implementation performed by Nextage's PLM experts.
It lets you get started with Teamcenter by taking control of product data and processes, including 3D designs, electronics, embedded software, documentation, and your bill of materials (BOM).
We will be your partner when you develop the usage of your PLM system by leveraging your product information across more domains and departments, such as manufacturing, quality, cost engineering, compliance, service, and your supply chain. Teamcenter has the flexibility to adapt to business changes and manage all the challenges of product development.
Teamcenter on the Cloud.
The easy way to PDM/PLM with Teamcenter and Nextage Value Package.
Teamcenter on the Cloud by Nextage provides you with a flexible infrastructure-as-a-service (IaaS) model.
With the IaaS delivery option, you get cost-effective access to enterprise-grade IT infrastructure and resources as well as the flexibility to dynamically scale the infrastructure up or down as your business needs change.
You get the same PDM/PLM system and support as with on-site installation. You get the same high standards on system capability, usability, and scalability.
Keep control over your substances and materials with Teamcenter Material Management
Can your company at any given time account for which substances, and how much of them, are in your products?
Environmental regulations and customer awareness are steadily increasing. As a consequence, so are the requirements and regulations concerning material management applied to every industry segment all over the world.
In the near future, no company will be excepted from the obligation to provide instant material declarations of their products and processes. Is your company prepared for that?
You have spent time and money on the development of these materials and compounds. This is proprietary information that is important to keep safe and secure.
Loss of information is costly and the consequences of plagiarism can be disastrous.
You are obligated to declare the composition of your products. The process for doing so involves tedious investigations and data digging and sometimes costly destructive tests.
If the process is slow, there is a risk of business loss. If the result is wrong, there is a risk of liability.
You need to keep track of alternative materials and substances for different regions and markets. This involves manually kept ledgers and paperwork.
If the process is slow, there is a risk of manufacturing stand-still.
If the result is wrong, there is a risk of scrapping.
You have spent time and money on material analysis. This is proprietary information that is important to keep safe and secure, yet available for the design and engineering of new products.
If the information is not available there is a risk of redundancy and rework.
Nextage Advisory Services is held by:
Veikkola Nextage Group Oy
Nextage Holding Sweden AB
Get the News
We don't do newsletters, but we like to keep you updated.
Follow us on LinkedIn to take part in insights and news from us. And welcome to join the discussion.