Nextage Advisory Services
Get to know your products

Create a sustainable Product Wellbeing™ Model

Senior Advisors with Productization ...

and Product Management expertise
We are an advisory company focused around products.

We help you with your Product Wellbeing™ Model and guide you to profitable growth.
Product Advisory Services for your company
Is your management team looking for advice on how to create a solid Product Wellbeing™ model for your company?  Do you have a balance between the product well-being elements: People, Process, Data, and Technology? Nextage Advisory Services can help you succeed.
The Nextage Advisory team has wide-ranging experience in end-to-end Product Structure Management, IT systems support, and how to build a realistic digitalization journey for companies.
In addition, we have good experience helping companies move towards more standardized product offerings, which simultaneously shifts the focus from engineering to development. Examples include moving from ETO (Engineer To Order) to CTO (Configure To Order).
Product Wellbeing™ Advisors
Our Product Wellbeing™ Advisors follow the Product Wellbeing™ model to strengthen the Product focus as well as the surrounding support for its lifecycle at your company.
We help you create your PLM or Product Journey Vision, Strategy, and Roadmap. In addition, we will outline the value and benefits that will come from this.
Program / Project Managers
After having done the work of analyzing the opportunities to further develop your business, making it more resilient to change, more adaptable, and scalable, there is a transformation journey to embark on.
Nextage Advisory Project Managers help you execute and realize your product strategy and vision so that you can start harvesting the value.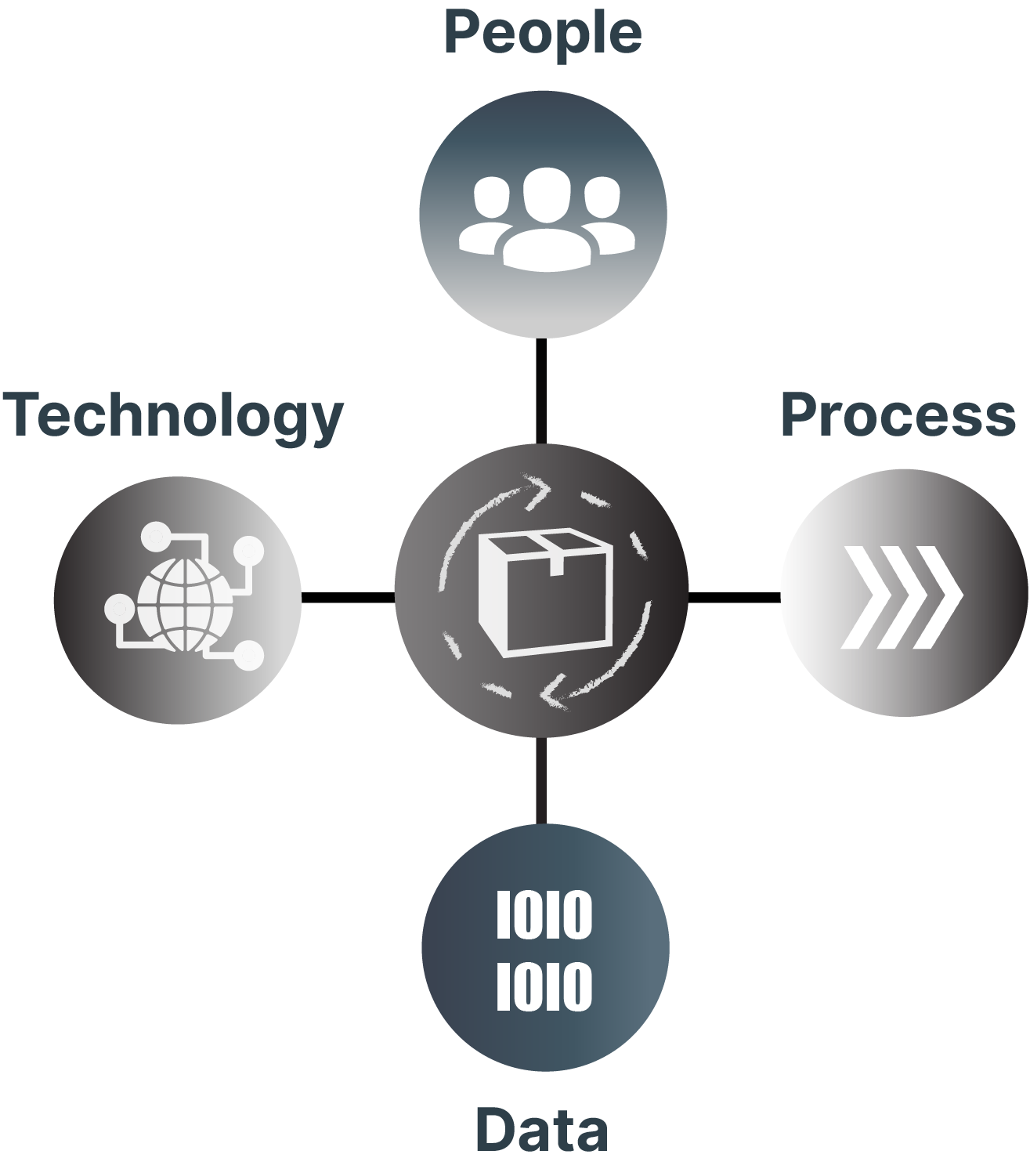 The Product Wellbeing™ value from a PLM perspective
PLM is the business process in which people supported by the best-suited technology manage product data.
The Product Wellbeing™  model analyzes the 4 pillars (People, Process, Data, and Technology) that support the product journey, and makes sure they are aligned and perfected to reach your business targets and visions.
The end-result benefits include a higher level of:
Productivity – no ad hoc actions needed
Quality – product quality starts with data quality
Profitability – manage the product offering
In addition, by balancing the above three elements your business gets the ability to grow sustainable through increased
Blogposts
Learn more from our expert team!
Increase Product Lifecycle Data Downstream Value It's well-known that different product lifecycle p ...
Nextage Advisory Services is held by:
N Advisory Services Oy
Nextage Holding Sweden AB
Get the News
We don't do newsletters, but we like to keep you updated.
Follow us on LinkedIn to take part in insights and news from us. And welcome to join the discussion.