Gunnebo Gateway let their innovations come to live in Solid Edge
Gunnebo Gateway's products secure shops and stores around the globe. Their anti-theft solutions are designed in Solid Edge CAD solution. Nextage helps them with questions and further development of their tools.

Gunnebo Gateway's products secure shops and stores around the globe. Their anti-theft solutions are designed in Solid Edge.
The development of security antennas (EAS antennas) for the retail industry is the core business of the tech company Gunnebo Gateway. The antennas, that are engineered and manufactured in Motala, Sweden, protect thousands of shops in Sweden and are exported almost all over the world. In addition, Gateway is constantly developing new pioneering solutions within the area of EAS, which stands for Electronic article surveillance, a technological method for preventing shoplifting from retail.
The designs of Gateway's products are created in Solid Edge, from Siemens Digital Industries. The CAD system has served its design engineers well for a long time, as have Nextage as their CAD partner.
Tommy Gunninge is Mechanical Engineer at Gunnebo Gateway.
"I started to work in Solid Edge CAD when I joined Gateway 15 years ago. I had worked in other CAD systems earlier, and but realised instantly that Solid Edge CAD was a very intuitive and easy to get up-and-running with."
Built into Gateway's products are software and functionalities that provide the shop owners with relevant information such as numbers of visitors, and waiting times for fitting rooms and checkouts to the store owners. This is information is then used to enhance and optimize the customer experience.
New innovations created in Solid Edge
Store Assist is one of Gateway's latest inventions. It allows store owners and staff to monitor and evaluate the efficiency and usage of their fitting rooms. In addition, Store Assist helps improve the overall in-store experience for the store visitors by providing on-screen information over what fitting rooms are available in real-time.
Tommy Gunninge has worked with the design of the new Store Assist system.
"Solid Edge helps me to visualize, test and realize what matters most to me: our innovations. Having a flexible CAD tool that supports how I work is something I take for granted by now. I am very happy with Solid Edge, and should I need any assistance I can always contact Nextage support to get help quickly", says Tommy Gunninge.
Important with great system support
Grzegorz Wisniewski is Development Manager at Gunnebo Gateway.
"The people working at Gateway are the most crucial contributors to our success. As Development Manager it is important for me to make sure that my employers have the system support they need to work as efficiently as possible."
"Our business is constantly evolving, and we are continuously on the front edge with our technology. We are also successful in increasing our product portfolio with new innovations that provide additional value to our clients. We are of course very proud of this", says Grzegorz Wisniewski.
Tommy Gunninge won Nextage's CAD challenge at the ELMIA fair. The challenge was to import two 2D drawings to Solid Edge and turn them into a 3D model in the shortest time. Tommy made it in 26 seconds.
"To remodel a drawing from 2D to 3D felt like a fun challenge. I hadn't worked with that exact kind of technology in Solid Edge before", says Tommy Gunninge.
Tommy Gunninge received a Kronaby smartphone at Gateway's office in Motala, joined by Development Manager Grzegorz Wisniewski.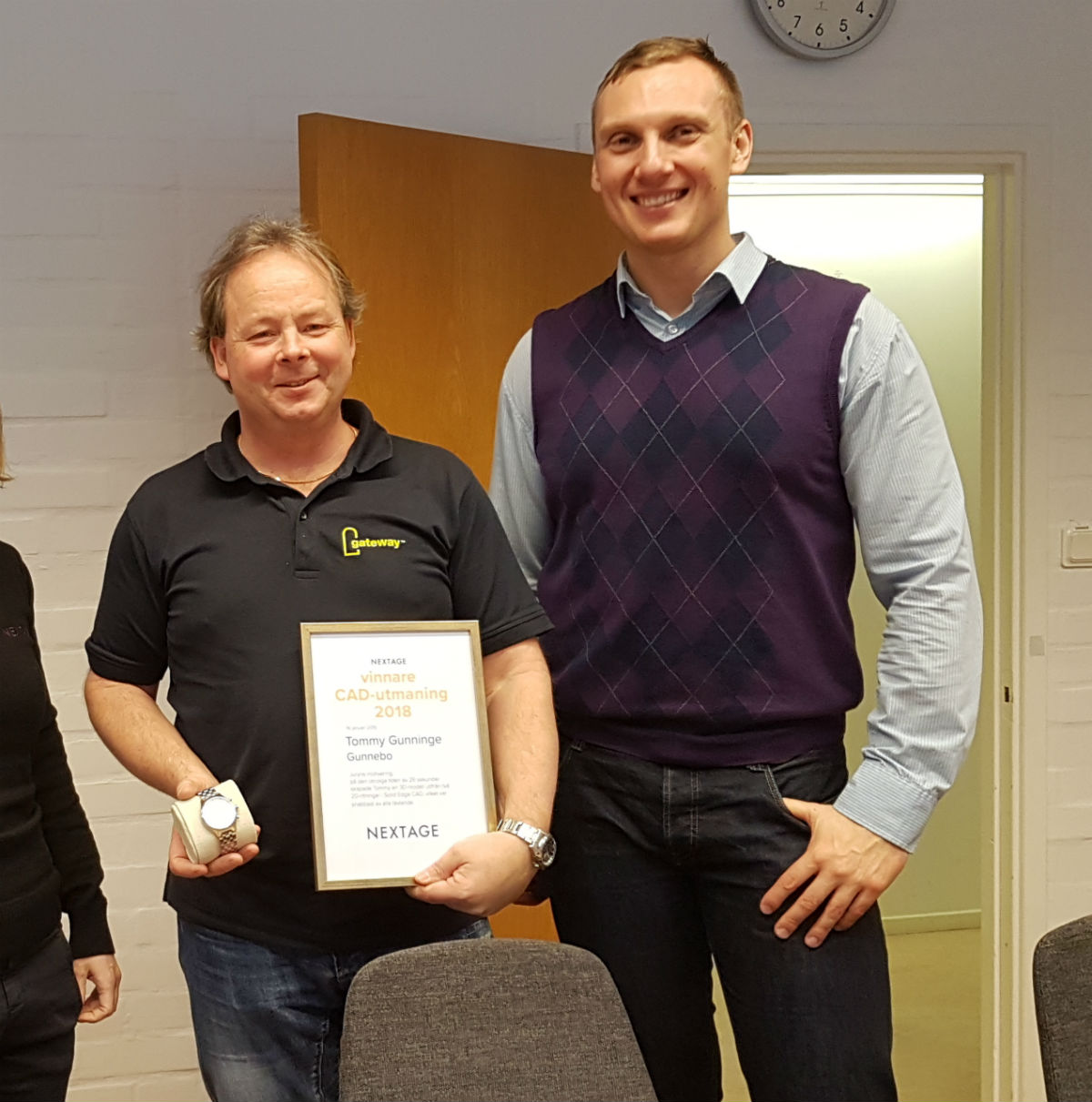 Gunnebo Gateway
Gunnebo Gateway provides AM, RM och RF technology, which is unique for Gateway as a provider of antennas and EAS. Gateway also provides customization of the solutions according to customer brand or requests of color, shape, and execution.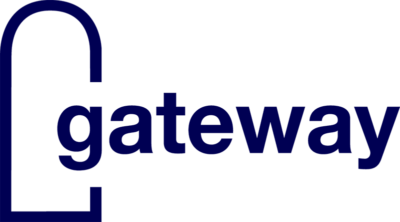 Nextage Advisory Services is held by:
N Advisory Services Oy
Nextage Holding Sweden AB
Get the News
We don't do newsletters, but we like to keep you updated.
Follow us on LinkedIn to take part in insights and news from us. And welcome to join the discussion.