Scanjet Marine got smoother collaboration with Teamcenter
During 2018 Scanjet Marine got started with a new PLM system that supports the quality work of the business, increases productivity, and saves both time and money in the projects. Teamcenter, from Siemens Digital Industries, integrated with multi-CAD and ERP system was the solution that best fitted their needs.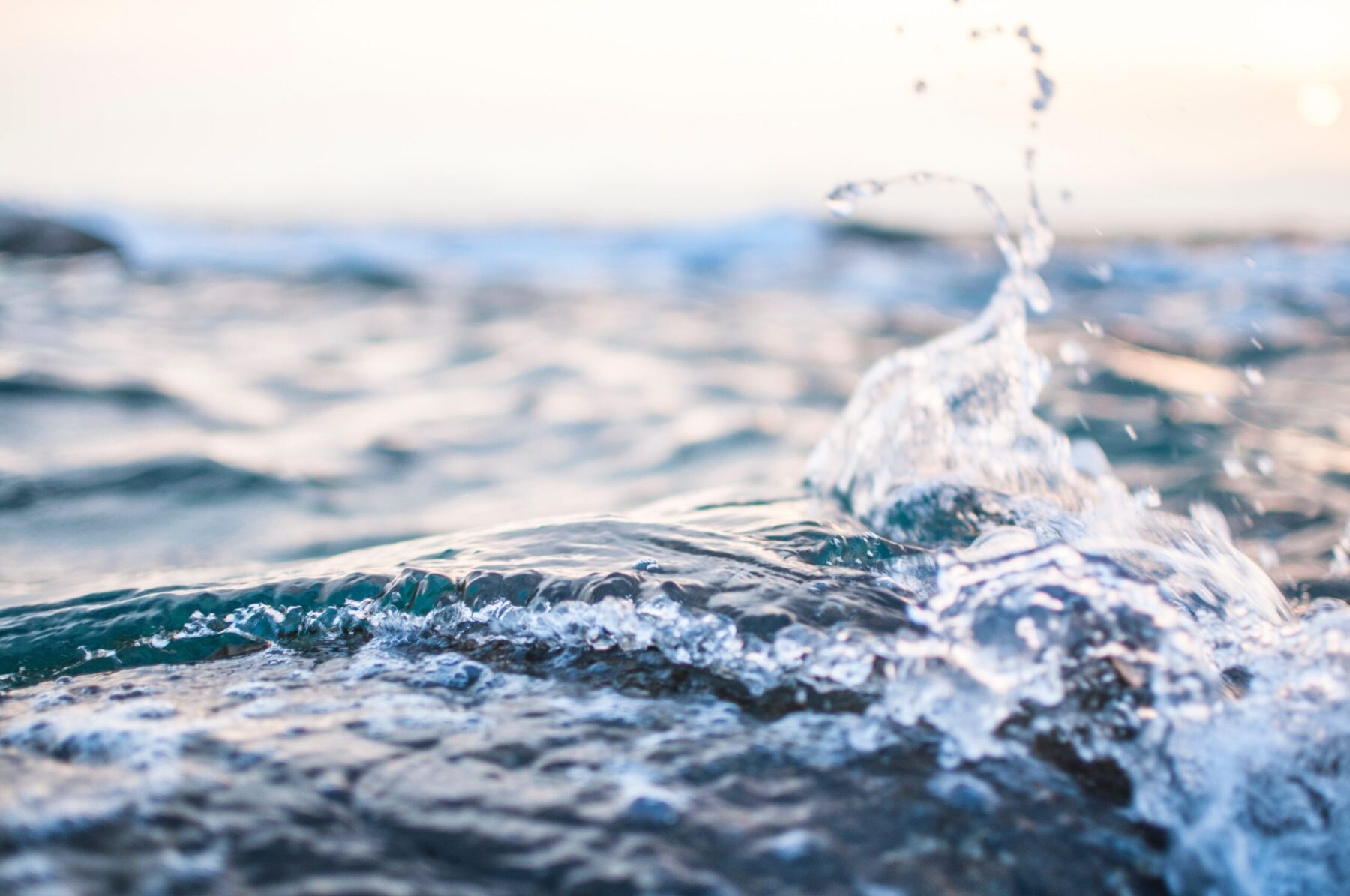 Scanjet Marine's engineering- and project department has a digital collaboration after implementing Teamcenter
During 2018 Scanjet Marine got started with a new PLM system that supports the quality work of the business, increases productivity and saves both time and money in the projects.
Scanjet Marine is a world leader in intelligent tank management for marine purposes, including cleaning, level measurement, safe tank atmosphere and ventilation. They have also developed a tool that keeps freight and ship protected against pirates. Intelligent control systems allow docks and shipping companies all over the world to handle and monitor the solutions.
The engineers of Scanjet Marine are located in Sjöbo, Sweden. When their existing PDM system went out of support they saw an opportunity to rethink their usage of PDM/PLM and switch to a more modern and value-adding system that allows collaboration between departments in multiple locations.
Scanjet Marine has currently ten persons working in Teamcenter. They are now able to manage collaboration between engineering and project departments more easily and ensure that everyone works in the same way.
Joacim Cronholm, Design & Quality Manager at Scanjet Marine, led the process of assessing and choosing a new PLM system. They decided on Teamcenter, from Siemens Digital Industries, implemented by Nextage with Nextage Value Package.
"Teamcenter is the PLM solution that best suited our requirements, both those we have today and those we see in the future", says Joacim Cronholm.
The design engineer team wanted multi-CAD support
When evaluating PLM systems it was important for the design engineer team that Teamcenter could be integrated with multiple CAD tools, including third-party tools.
Teamcenter has great integration with our CAD tools SolidWorks and AutoCAD", says Joacim Cronholm.
Previous to implementing Teamcenter the design team was the only team working in a PDM system. They spent a lot of time manually exporting and sharing product designs with the project team in Gothenburg that tailors the overall solution to the end customer. Now they use Teamcenter to collaborate.
Today we handle drawings from multiple CAD tools, product documentation, articles, projects, and project documentation in Teamcenter," says Joacim Cronholm. "The design and project department finds the information needed in Teamcenter, and we can always be sure that it is the latest version available."
Scanjet cannot say exactly how much time they save in the projects but it is noticeable. Drawings that were previously reviewed and approved manually are now handled digitally using preset workflows.
In addition, Teamcenter makes the work easier by ensuring audits on all data. An additional time saving is that the engineers previously produced logical article numbers manually but those are now automatically generated by the system.
The result is that Scanjet Marine has completely stopped printing paper copies and switched to digital handling of product information.
That we no longer share important drawings and documents via a folder system outside the PDM system or print them, secures the quality, and saves the time we previously spent on manual document handling. It also increases security", says Joacim Cronholm.
Project team starts working with Teamcenter PLM
The implementation of PLM has brought a noticeable change especially to how the project department works.
André Liljegren was Project Manager at Scanjet at the time, and Joacim Cronholm's peer when implementing PLM for the two departments.
Andre Liljegren explained that for the project team, it was not self-explained how their workflow would look with Teamcenter, but soon after the deployment they were up and running with the system.
"We in the project team have had a learning curve for sure, it was a big change for us. In addition, we had to evaluate our way of working and look at how we could streamline and improve it. Shortly though, we realized that work now is more convenient and the projects are being handled faster thanks to the system support from Teamcenter. Therefore, it was easy to get everyone in the team to start working in Teamcenter.
In addition to a smoother collaboration with the design team, a benefit is that Teamcenter's document management capabilities shorten lead times in the projects. In most projects, Scanjet Marine manages twenty to thirty documents, and in more complex projects it can be close to sixty documents. Approval workflows and revision management help ensure high delivery quality for Scanjet.
"The biggest advantage with Teamcenter for us on projects and for me as a project manager is that Teamcenter provides an excellent overview of what needs approval and what's already cleared, says André Liljegren.

"All information, including comments, is collected and structured in Teamcenter. It's easy to follow changes and why they happened. In particular, we are always sure of which revision is the latest. No document can be deleted by mistake or get out of sync, which feels safe.
Teamcenter helps detect and manage late changes in the projects. Scanjet Marine's project team now discover what needs to be corrected earlier in the projects and get approvals faster from the customer.
André Liljegren sums up:
It's about quality assurance, but also about time-saving. If changes need to be made late in the projects, they are easier to manage now that we have Teamcenter.
Additional benefit: "Our customers feel secure with Teamcenter"
Scanjet Marine also sees that the investment in a PLM system adds value to the contacts with potential and current customers.
Another advantage after implementing Teamcenter is in the selling of the projects. Our customers feel secure when we describe how we work and that we have support from a PLM system like Teamcenter. We show the customers that we know what we are doing, says André Liljegren.
Plans for the future with Teamcenter PLM
Scanjet Marine are optimistic about the future and has recently received several major, important orders.
For PLM, they want to involve more functions in the company and give them the opportunity to contribute with and have access to the right information at the right time.
"When we further develop our use of Teamcenter, we have very good discussions with our contacts at Nextage and get relevant suggestions on how we can further streamline our processes, says André Liljegren.
Scanjet Marine is pleased with the support they receive from Nextage in their daily work.
"Lars Lundin on Nextage support is knowledgeable and dedicated. He always helps us past obstacles and problems, says Joacim Cronholm.
Scanjet Marine are looking into creating a digital flow all the way from design to project and approval back to construction and then to the production.
Implementing the add-on application formal change management to allow arrival control to quickly and easily add and propose changes in terms of supplier and material is one idea of Scanjet's. Another is to involve the subcontractors who today receive their information manually.
"We see many opportunities to develop the use of PLM. Giving the purchasing department access to Teamcenter feels like a logical next step, says Joacim Cronholm.
The solution in place
Scanjet chose a PLM platform based on Teamcenter implemented with Nextage Value Package (NVP). They got a smooth and functional solution to get started with quickly. The pre-set workflows, routines, processes, and reports gave them a whole and uniform PLM solution right from the start. In addition, Scanjet has tailored the system according to their unique needs and expectations
Benefits
Digital handling of product information, CAD models, drawings and documents
Support for multi-CAD – in the Scanjet case AutoCAD and SolidWorks
Collaboration between key departments (engineering and project)
Secure quality and policy – and compliance
Collected document management
Smooth approval flows
Reduced double work
Overview and control
A common way of work
Nextage as PLM partner
"With Nextage Value Package we got a business supportive and user-friendly set-up of Teamcenter. Instead of having to initiate changes and approvals, we now have pre-set workflows for document approvals, and in addition, there are ready templates for projects that are automatically populated by Teamcenter, which also saves time."
André Liljegren
Project Manager
Scanjet Marine
About Scanjet Marine
Scanjet offers intelligent tank management for marine purposes, including cleaning, level measurement, safe tank atmosphere, and ventilation.

Nextage Advisory Services is held by:
N Advisory Services Oy
Nextage Holding Sweden AB
Get the News
We don't do newsletters, but we like to keep you updated.
Follow us on LinkedIn to take part in insights and news from us. And welcome to join the discussion.